Experienced Water Softener Company Providing Tailored Solutions in Cutler Bay, FL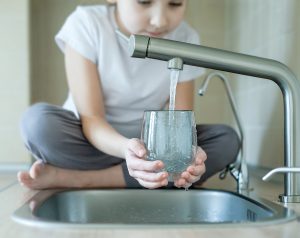 When homeowners in Cutler Bay, Florida, need a water softener company that they know will provide industry-leading products at competitive prices along with exceptional service, they turn to Miami Water & Air. Over the course of more than 30 years, we've gained a reputation for providing personalized service as well as comprehensive solutions for:
Home Water Treatment
We can address virtually any home water treatment problem you're facing with your home's water using the industry's best-performing products from RainSoft. For example, as the area's most trusted water softener company, we can address problematic hard water in your home by installing the EC5 or TC-M water conditioning system. More than a water softener company, we can also transform foul-tasting and -smelling water with the RainSoft Ultrefiner II or Hydrefiner II alkaline water filters that features a multi-stage filtration process to remove even microscopic particles from drinking water. Additionally, we can install the popular QRS whole-home carbon filtration system that is perfect for removing chlorine and other compounds found in municipally treated water.
Miami Water & Air can even provide specialty water treatment systems for well water. Our RCUV ultraviolet water disinfection system, for instance, can kill bacteria, viruses, and other harmful microorganisms. And, if your well water is rife with dissolved solids, such as smelly, staining iron and sulfur, our EC5 OxyTech™ system can eliminate these contaminants.
Home Laundry Systems
Harsh detergents can irritate your skin and, over time, damage your clothing. The RainSoft CleanStart® laundry system that we install eliminates the need for detergents. Instead, it uses a controlled amount of ozone that, when combined with water and agitated in the wash, acts as a safe and powerful cleaning, disinfecting, and deodorizing agent.
Home Air Treatment
Did you know that indoor air can be up to 40 times dirtier than outdoor air? The AirMaster Ultra™ air purification system we install uses two safe and highly effective technologies—UV light and ozone—to eliminate airborne contaminants and leave your entire home smelling fresh and clean.
Service
As your water softener company, you can expect us to honor the limited lifetime warranty available on RainSoft's products. Indeed, our expert technicians can handle any repairs you require for as long as you own your system. Additionally, we can provide any ongoing service you'll need, such as filter changes, valve cleaning, salt delivery, and UV bulb replacement.
Contact Miami Water & Air today to learn more about what sets us apart from other water softener companies serving Cutler Bay, FL, and to schedule your free water test.