Water Softener Repair & Additional Service Solutions for RainSoft Products Provided in the Miami Metro Area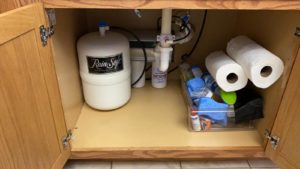 Miami Water & Air has been a trusted source for full-service water and air treatment solutions in the Miami metro area for more than 30 years, never wavering in our commitment to providing homeowners with industry-leading value and service. We're proud to be a dealer for RainSoft—a brand that is renowned for manufacturing products that provide best-in-class performance. Indeed, you can count on your new water or air treatment system to operate flawlessly for years. However, if and when you do require service, whether it's for water softener repair or any other service related to your RainSoft system, you won't have to wonder whom to call. Miami Water & Air will be there to help.
Industry-Leading Warranties
When you partner with Miami Water & Air, you can have peace of mind knowing that your new water or air treatment system will be backed by ironclad warranty protection. For RainSoft products, you'll benefit from a limited lifetime warranty covering:
Tank
Conditioner media
Valve body and working parts
Electrical components
This is the most comprehensive protection available; however, Miami Water & Air doesn't stop there. We also offer our own one-year installation warranty, ensuring your investment is completely secure.
Comprehensive Service for RainSoft Products
Miami Water & Air can service and repair any product we offer, even if we didn't install it ourselves. If you need a repair for your water softener, filtration system, well water system, or air purifier, we'll send an expert to your home who will efficiently and accurately identify the issue and provide a lasting solution. Additionally, you can rely on us to provide any routine service, such as filter changes, to ensure that your RainSoft system continues to operate at peak performance.
Services we offer:
Salt delivery
Valve cleaning
Filter change
UV bulb changing
Call Service department 305-363-6965 to schedule your service today.
Contact Us
Miami Water & Air is a one-stop shop for water and air treatment system installation and service. From water softener repair to routine service, we have you covered. Contact us today to learn more about the solutions we provide in Miami, FL, and beyond.