The TC-M Water Conditioning System Will Provide a Lifetime of Soft, Luxurious Water in Your Miami Metro Area Home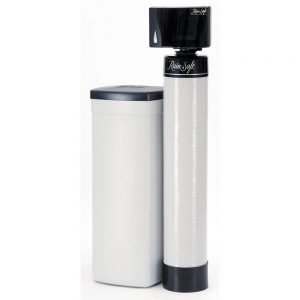 Hard water is a scourge in many homes in the Miami Metro area. Rife with minerals, such as calcium and magnesium, hard water can cause problems ranging from cloudiness on clean dishes and hard-to-clean deposits in sinks to irritated skin after bathing and stiff-feeling laundry out of the wash. Mineral-rich water can even shorten the lifespan of water-using appliances by leaving deposits in pipes. Fortunately, you can turn to Miami Water & Air for a permanent solution to this common problem. Our TC-M water conditioning system, from the celebrated brand RainSoft, is designed to provide a lifetime of soft water throughout your home.
How Does the TC-M Water Conditioning System Work?
Built with premium components, RainSoft's TC-M water conditioning system uses an advanced, multi-stage process to all but completely eliminate the minerals that cause hard water. Here's how it works:
Water passes into the proprietary control valve where it flows through a resin tank
Through the process of ion exchange, water is stripped of minerals which are retained in the resin
Thoroughly softened water exits the resin tank and passes through the control valve for use in the home
To ensure a continuous supply of softened water, the TC-M water conditioning system undergoes routine regeneration. At precise intervals, salt is introduced to the resin tank to flush away hardness ions, preparing the tank to continue providing conditioned water.
Benefits of the TC-M Water Conditioning System
The TC-M water softener is rich with features to ensure year after year of effective, affordable, and trouble-free operation. These include:
A self-cleaning control valve to ensure consistent flow rates and a long lifespan
An energy-efficient power supply to provide low-cost operation
Fail-safe features to prevent overflows and maintain critical program data during a power failure
Additionally, you can have complete confidence that the TC-M water conditioning system is a sound investment because it is backed by a limited lifetime warranty. Plus, you can count on the water treatment experts at Miami Water & Air to provide any repairs and ongoing service, such as valve cleaning, that you require. Contact us today to schedule a free water test at your home in the Miami area.