Ozone Water System for Laundry Available to Homeowners in the Miami Metro Area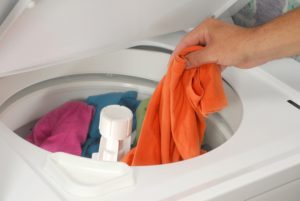 For your entire life, you've done laundry the same way. You throw a load in the washing machine, pour in some detergent, and press start. You may not love the idea of using harsh detergents on your favorite clothing and bedding. You may even find your skin sometimes feels a little irritated. But what else can you do? After all, that's how dirty clothes get clean. But what if it didn't have to be that way?
Miami Water & Air provides homeowners throughout the Miami metro area with a revolutionary ozone water system for laundry—the CleanStart® laundry system. From the innovative manufacturer RainSoft, CleanStart can tackle even the toughest stains while completely eliminating the need for harsh detergents.
How Does it Work?
The CleanStart system leverages the power of two simple ingredients: tap water and ozone. As your wash cycle begins, an automated system will inject a controlled amount of ozone into the water. Then, as the water is agitated in the wash, it permeates the threads of the fabric, serving as a powerful cleansing agent. Indeed, this ozone water system will not only clean your laundry, removing dirt and stains, but also act to disinfect fabrics.
Why Partner With Miami Water & Air
As water treatment specialists with decades of experience serving homeowners in Miami-Dade, Broward, and Monroe counties, Miami Water & Air has maintained a reputation for providing exceptional value along with industry-leading service. We'll discuss your water treatment needs and recommend the ideal package for your budget. And your installation will be performed quickly by factory-trained technicians who will ensure your system is working perfectly before considering the job complete.
Stop throwing money away on detergents that might reduce the longevity of your clothing. Contact Miami Water & Air today to learn more about the ozone water laundry system we install in homes in the Miami, FL, area.