The Premier Water Softener Company Serving Homeowners Throughout the Miami Metro Area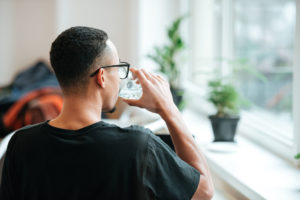 Founded more than 30 years ago, Miami Water & Air has long maintained a reputation as a water softener company that Miami metro homeowners can rely on to provide the industry's finest products and service. We understand the concerns that local homeowners have about their water and air quality, and we offer industry-leading solutions to address them. Indeed, we are a proud dealer for RainSoft products that provide unrivaled performance and deliver a level of water and air quality that will give you and your family peace of mind for years to come.
What We Do
Miami Water & Air is much more than just a water softener company. Offering the full suite of RainSoft products as well as additional solutions, we provide comprehensive:
Are you dealing with hard water in your home that leaves your clean dishes looking cloudy and skin feeling irritated after bathing? Do you receive water from a municipal supply that has a foul taste and odor, making it unsuitable for drinking and cooking? Or, perhaps you're concerned that the well water at your home is rife with potentially harmful microorganisms. No matter the issues you're experiencing, we have a water treatment product to suit your needs. Our selection includes everything from water softeners that will eliminate hard water-causing minerals to problem-solving filters designed to address issues such as chlorine, bacteria, and other contaminants that may be present in your water.
Indoor air can be up to 40 times dirtier than outdoor air. Given how much time you and your family spend indoors, this is a problem that needs to be solved. Miami Water & Air proudly offers RainSoft's AirMaster Ultra™, which dramatically reduces indoor air contaminants while eliminating odors from cooking, pets, and more.
As your water softener company, Miami Water & Air will provide a free, no-obligation water analysis to determine the best treatment solution for your home. We also offer same- or next-day installation, so you can begin enjoying the benefits of pure water and air as quickly as possible. For your peace of mind, we offer a one-year installation warranty in addition to passing along the limited lifetime product warranty available on all RainSoft products.
Communities We Serve
Miami Water & Air is the water softener company that homeowners in Miami-Dade, Broward, and Monroe counties trust to provide the ideal solution to their water and air woes. Communities we serve include:
For more information about what makes Miami Water & Air stand out from other water softener companies serving the Miami metro area, contact us today.