A Trusted Water Softener Company Serving Pinecrest, FL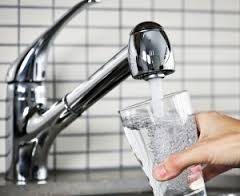 For more than three decades, Miami Water & Air has been the water softener company that Pinecrest, Florida, homeowners have relied on to provide top-of-the-line water and air treatment products, exceptional warranties, and first-class service. When you partner with us, you can rest assured that you'll receive the ideal product for your specific needs and budget. We offer free water tests, comprehensive consultations, and next-day installations, so you can begin enjoying the benefits of better-quality water and air as soon as possible.
Our Water & Air Treatment Solutions
Miami Water & Air is so much more than a water softener company. We've partnered with the industry-leading brand RainSoft to deliver a wide array of exceptional water and air treatment solutions, all of which are covered by incredible limited lifetime warranties. Options include:
Water conditioners – By eliminating minerals and other solids, our water softening systems prevent stubborn mineral deposits on clean dishware, irritated skin after bathing, and stiff-feeling laundry out of the wash. They can even extend the life of your water-using appliances. We offer both the TC-M water softener system and the EC5 water softener system for our customers.
Drinking water systems – Stop wasting money on bottled water and filtration pitchers. A RainSoft drinking water system will provide an unlimited supply of fresh-tasting water straight from the tap that's perfect for drinking and cooking.
Water filters – From our whole-home QRS carbon filtration system that can remove chlorine from municipal water to the EC5 OxyTech™ filter that eliminates problematic solids such as minerals and iron, we offer everything local homeowners need to ensure excellent water quality throughout their homes.
Well water systems – We are a one-stop-shop for well water systems, including RainSoft's advanced RCUV water disinfection system that kills microorganisms commonly found in well water as well as high-performance pumps and pressure tanks for Gould Technologies.
Ozone laundry systems – RainSoft's CleanStart™ laundry system eliminates the need for harsh detergents by injecting a controlled amount of ozone into each wash cycle. When combined with water, ozone is a powerful deodorizer and disinfection agent.
Air purifiers – Combining ultraviolet light and ozone systems, the AirMaster Ultra™ from RainSoft, disinfects air and neutralizes even the strongest odors from cooking, pets, and more.
A Full-Service Water Softener Company
You can count on Miami Water & Air to provide any future service you might need for your water and air treatment system. This includes salt delivery, valve cleaning, filter changes, UV bulb replacements, and anything else you'll need to keep your system running at peak efficiency, including repair for water softeners and all the other products we install.
To learn more about the benefits of choosing Miami Water & Air as your water softener company and to schedule a free water test at your home in Pinecrest, FL, contact us today.