Enhance Your Pinecrest, FL, Home With an Ozone Water System for Laundry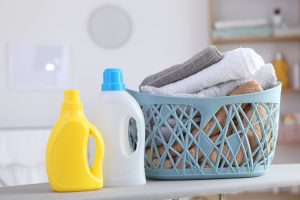 If you're like most people, you're probably tired of doing load after load of laundry every week. You're also probably sick of purchasing expensive laundry detergent, which seems like it gets used up as quickly as you buy it. At Miami Water & Air, we have a solution: installing an ozone water system for laundry at your Pinecrest, Florida, home. Our ozone water systems offer homeowners a plethora of benefits, including:
Cleaner Clothing
Tired of having to deal with tough stains? You're not alone! If your home has hard water, it might make it difficult to get your clothes truly clean. Our ozone water systems use ozone to clean your home's water supply, resulting in less mineral buildup which can affect the cleanliness of your clothing.
Improved Energy Efficiency
Since your home's water will actually be cleaned by ozone, you'll be able to wash your clothes with cold water instead of hot water—and they'll get equally clean! That means less energy consumption at your home, resulting in reduced monthly energy bills.
Fewer Expenses
Not only will you likely save on your monthly energy bill from being able to wash your clothes with cold water instead of hot water, but you'll also be able to cut back on laundry detergent and water usage! That's because your new ozone water system will help your clothes get cleaner with every wash, allowing you to wash your clothing less frequently.
Schedule a Consultation
Want to learn more about having an ozone water system for laundry installed at your Pinecrest, FL, home? Don't hesitate to reach out! We're standing by, ready to schedule a consultation at your residence.