Drinking Water Filter Systems for Homes in the Miami, FL, Area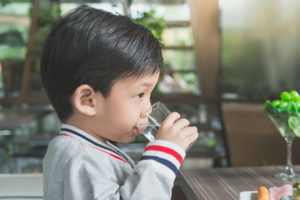 Does the tap water at your home in the Miami metro area have a foul taste and odor? More than just an inconvenience, poor-quality tap water can cost you an enormous amount of money over time, as you're forced to purchase bottled water or disposable filters. But what if you could end this cycle of throwing money away and enjoy an infinite supply of pure, fresh-tasting water straight from the tap for a tiny fraction of what you're spending now? That's exactly what Miami Water & Air can provide with our drinking water filter systems for local homes.
About Our Home Drinking Water Filter Systems
Miami Water & Air is Miami-Dade, Broward, and Monroe counties' most trusted provider of water treatment products from RainSoft—the industry's most highly regarded manufacturer. To address drinking water concerns, we often recommend the high-performance Ultrefiner II drinking water filter system designed for homes, as it provides unparalleled results. This premium RainSoft water filter features:
A multi-stage filter, including a reverse osmosis membrane and carbon block to remove even microscopic particles that are responsible for bad-tasting water
A sleek and attractive design that includes a beautiful faucet and allows the tank to fit discreetly under the kitchen sink
Fewer filters than traditional drinking water systems, making for less maintenance and a lower cost of operation over the long term
A limited lifetime warranty, giving you peace of mind that you're making a smart investment in your home
With a RainSoft drinking water filter installed in your home, you'll immediately notice the difference in your water's quality. Quench you thirst simply by turning on the tap to enjoy a refreshing glass of water as well as better tasting coffee, tea, and meals.
Get Your Free Water Test
The experts at Miami Water & Air are standing by to help you select the ideal drinking water filter for your home in the Miami, FL, area. Contact us today to schedule your free water test. We'll thoroughly explain your options. And we can schedule same- or next-day installations from our team of factory-trained professionals, so you can start enjoying great-quality drinking water as soon as possible.