Highly Effective Well Water Treatment Solutions for Homeowners in the Miami Metro Area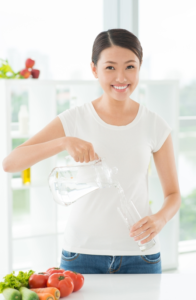 Does your home in the Miami, Florida, area rely on well water? In the majority of cases, well water is safe for your family to drink and bathe in, but it's important to understand that private wells are not required to meet the safety standards set by the Environmental Protection Agency for public water systems. This means that your well water may contain a combination of naturally occurring chemicals and minerals as well as contaminants from fertilizers, underground fuel tanks, pesticides, and more. At Miami Water & Air, we have been providing homeowners in Miami-Dade, Broward, and Monroe counties with well water treatment systems for decades. You can rest assured that we'll find the ideal well water treatment solution for you.
Our Approach to Well Water Treatment
When you contact Miami Water & Air, the first step we'll take is to provide you with a free water test at your home. This will allow our experts to determine exactly what impurities are in your water supply and the best way to remove them. We offer a wide array of solutions, including the full suite of products from the celebrated manufacturer RainSoft.
Commonly, we recommend a whole-house water filtration system to address problems our customers are having with their well water. For example, we can install the QRS carbon filtration system to remove contaminants, the EC5 OxyTech™ system to eliminate dissolved solids such as iron and sulfer, and the RCUV™ disinfection system that utilizes UV light to destroy microorganisms including bacteria and viruses.
With a RainSoft well water treatment system installed in your home, you can rest easy knowing that, when you turn on the tap, you'll get great-tasting water that is free of potentially hazardous contaminants.
Additional Solutions
At Miami Water & Air, we take pride in providing comprehensive, turnkey services. Beyond well water treatment, we can install well pumps and pressure tanks. We work with only the industry's most trusted names, such as Goulds Water Technology, to ensure your well water systems operate at peak performance long into the future.
Contact Us
For more information about the well water treatment and other solutions that Miami Water & Air offers, contact us today to schedule a free water test at your Miami-area home. When you do, remember to ask about the convenient financing options we offer to qualified homeowners.