Aerus® Beyond Guardian Air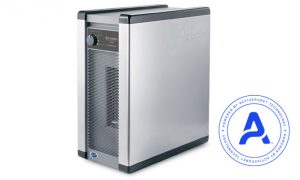 At Miami Water & Air, we're proud to offer the top-of-the-line Aerus® Beyond Guardian Air air filtration system. The Guardian Air features cutting-edge ActivePure® Certified Space technology, which has been proven to reduce mold, fungi, bacteria, and viruses in addition to smoke, odors, allergens, and VOCs. Its ease of use and low maintenance make it a great choice for anyone who needs easy filtration coverage up to 2,500 sq. ft. Similarly, its portability sets it apart—the Guardian Air is lightweight and requires no installation at all. Backed with a limited five-year warranty, this air purifier is the right choice for anyone searching for a long-lasting system with scientifically proven results.
Innovative Features
Featuring ActivePure Technology®, the Guardian Air effectively reduces more than 99.99% of common contaminants both in the air and on surfaces, including a >99.99% airborne reduction rate of SARS-CoV-2—the virus that causes COVID-19—in just three minutes, and a 99.98% surface reduction rate in just seven hours (93.27% in three hours). It features multiple purifying technologies, including HEPA filtration, Activated Carbon screen, and Photocatalytic Oxidation (PCO), and does not produce ozone as it works. And because it also features silent operation, you'll hardly notice it's there!
Backed by Scientific Proof
In both laboratory and real-world settings, ActivePure Technology® has been proven to reduce contaminants and pathogens, including those with hard levels of resistance, such as spores, non-enveloped viruses, mycobacteria, and certain fungi. It can reduce the following airborne contaminants within just one hour after treatment:
Aspergillus niger fungal mold (toxic black mold surrogate) by 99.99%
Bacillus globigii bacterial mold (C. difficile & anthrax surrogate) by 99.99%
Staphylococcus epidermidis Gram-positive bacteria by 99.9999%
Erwinia herbicola Gram-negative bacteria by 99.999%
MS2 Bacteriophage RNA virus by 99.9999%
Phi-X174 Bacteriophage DNA virus by 99.993%
The Guardian Air also reduces:
Staphylococcus aureus
H1N1 influenza (swine flu)
H5N8 influenza (bird flu)
MRSA
Listeria monocytogenes
Murine Norovirus
coli
Candida auris (fungus)
Botrytis cinerea (fungus)
Sclerotinia sclerotiorum (fungus)
Legionella pneumophila (bacteria)
Aspergillus versicolor (fungus)
Clostridium difficile (endospore)
Salmonella enterica (bacteria)
Contact Us Today
If you'd like to have cleaner air in your home or office space, reach out to Miami Water & Air today for a new Guardian Air air purifier. We've been providing premium air and water filtration services to Miami-area residence since the 1980s, so you can trust us to provide the top-of-the-line products and expert service you deserve!