High-Performance RainSoft Water Softener Systems for Homes & Businesses in the Miami Metro Area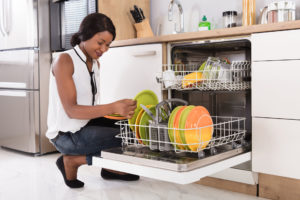 As a homeowner or business owner in the Miami metro area of Florida, you're all too familiar with the negative effects of hard water. After all, the local water supply is rife with dissolved minerals, such as magnesium and calcium. This results in problems ranging from irritated skin and dull-looking hair after bathing to cloudy spots on clean dishes and stiff-feeling laundry out of the wash. Hard water can even shorten the lifespan of certain water-using appliances by leaving deposits in piping. If you're tired of dealing with these nuisances, you can turn to Miami Water & Air for a RainSoft water softener system, which provides a permanent solution.
Our Water Softener Systems
Miami Water & Air is proud to offer water softeners from the highly regarded brand RainSoft. Made with premium components, our water conditioning systems are incredibly effective at removing dissolved solids, leaving you with pure water that is perfect for everything from cleaning to bathing. Whether you get your water from a well or municipal system, we have the ideal product for you. Our solutions include:
This is our most recommended RainSoft water softener system because it is rich with advanced features designed to deliver exceptional benefits. For example, the EC5 system provides real-time status notifications for filter changes and other requirements to ensure you're always getting the best-quality water. It also features an energy-efficient power supply to achieve low-cost operation, self-cleaning valves to reduce maintenance, and fail-safe components to prevent overflows and ensure your water continues flowing during a power outage.
TC-M Water Softener System
Enjoy high-performance water conditioning at an exceptionally affordable price. This RainSoft water softener system eliminates the vast majority of hard-water-causing minerals and does so with minimal energy costs and maintenance.
No matter which RainSoft water softener system you choose, you can rest easy knowing your investment is secure. The products we install come with an outstanding limited lifetime warranty, so you'll get to enjoy better-quality water long into the future.
Get Started on Your Project
When you partner with Miami Water & Air, you'll receive not only the industry's best water treatment system but also exceptional service. We'll provide you with a free water test and honest recommendations about the best way to address your water quality issues. We also offer same- or next-day installations from factory-trained technicians, so you can start enjoying the benefits of a RainSoft water softener system as quickly as possible. Contact us today to schedule a free water test in your Miami-area home or business.