RainSoft's Alkaline Water Filter Will Provide an Endless Supply of Fresh-Tasting Water in Your Miami Metro Home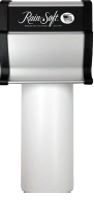 If you live in the Miami Metro area, you've likely never been able to simply turn on the tap to enjoy a glass of refreshing, great-tasting water. You're not the only one. The local water supply is rife with contaminants ranging from treatment chemicals such as chlorine to volatile organic compounds causing water to have a bad taste and odor. But that doesn't mean you're forever destined to throw away money and contribute to plastic waste by purchasing case after case of bottled water. As the Miami, Florida, area's premier dealer of RainSoft products, Miami Water & Air not only offers premium drinking water filters, but we can also install add-ons such as alkaline water filters to address the specific problems you're experiencing.
How Drinking Water Filtration Works
The top-of-the-line Ultrefiner II drinking water filter from RainSoft can eliminate even the smallest contaminants from water. This is thanks to an advanced, multi-stage filtration process that forces water through a reverse osmosis membrane as well as a carbon block. You'll get to enjoy great-tasting water straight from the tap. And, thanks to premium features, your drinking water system will provide trouble-free operation long into the future.
Why You Might Need an Alkaline Water Filter
With the Ultrefiner II drinking water filter installed, you'll immediately notice the difference in the quality of your drinking water. However, your water can still have mild acidity that negatively affects flavor. In these cases, Miami Water & Air can install an alkaline water filter that is the perfect complement to a reverse osmosis system. The alkaline water filter works by increasing the pH of drinking water by adding calcium and magnesium. This will bring your water to a neutral pH balance, giving it a perfectly refreshing taste that is ideal for drinking and cooking.
Learn More
Miami Water & Air is proud to offer comprehensive and tailored water treatment solutions to solve the specific problems that our customers are experiencing. To determine if an alkaline water filter is right for you, we'll perform a free water test at your Miami Metro home. Contact us today to schedule your appointment.