Benefits of a Water Softener System in Your Pinecrest, FL, Home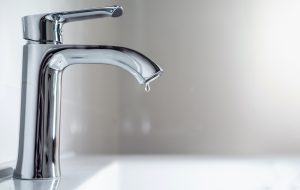 Are you looking for a water softener system for your home in Pinecrest, Florida? If so, turn to the professionals at Miami Water & Air. We proudly offer water softener products as well as installation and repair services to provide you with the softer, more enjoyable water you desire for your home.
Why Choose a Water Softener System?
The water supply throughout Pinecrest, FL, is known for being quite hard. This means that the water has a high level of calcium and other minerals in it that can cause issues over time. Hard water is harsher on your pipes, plumbing, and any appliances that use a water supply. Additionally, water spots on your dishes, scratchy laundry out of the wash, and dry or itchy skin after a shower can all be attributed to hard water.
A water softener system works to remove heavy minerals from the water, thereby "softening" the water and reducing the issues that hard water can cause. At Miami Water & Air, we proudly offer RainSoft water softener systems that use ion exchange technology to remove metallic minerals from the water supply.
Water Softener Services from the Experts
At Miami Water & Air, we offer both water softener system installation and repair services to ensure your home has the reliable and consistent supply of soft water you're looking for. Contact us today to learn more about our products and services for homeowners in Pinecrest, FL.