Do You Need Water Softener Repair at Your Pinecrest, FL, Residence?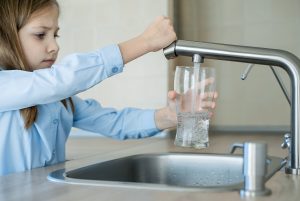 Has the water softener at your Pinecrest, Florida, residence recently stopped working? Maybe your tap water has developed a foul taste or you've begun to notice unsightly water stains on your clean dishes, both signs that your water softer isn't functioning properly. If either of these sound familiar, turn to Miami Water & Air for expert water softener repair.
What Sets Us Apart?
We've been providing premium water treatment system installation and repair for decades, earning us a pristine local reputation and a top-tier level of expertise you can trust. All our employees are factory trained, resulting in unparalleled workmanship that we proudly stand by. Finally, we offer first-rate customer service, providing each and every one of our customers with the personalized care they deserve.
Quick & Comprehensive Water Softener Repair
At Miami Water & Air, we service every product that we offer—including both the EC5 and TC-M water softener—even if we didn't install it. We also know that busy homeowners like you don't have tons of time to wait around for home improvement services. That's why our water softener repair services offer a fast turnaround time so you can quickly get back on track to enjoying soft water in your home again. We also provide regular service for all of our water treatment systems to help ensure that your water softener stays in pristine condition for years to come!
Contact Us Today
Don't hesitate to reach out to us to schedule a water softener repair consultation at your Pinecrest, FL, home! We're ready and waiting to diagnose and solve your water softener's issue.