Expert Drinking Water Filter System Installation for Pinecrest, FL, Homeowners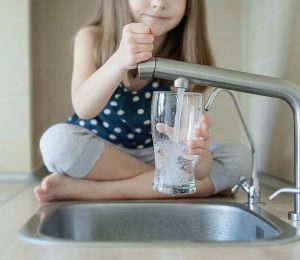 There's nothing quite as satisfying as a tall, cold glass of water. But if your home's water supply isn't filtered, it might have a foul taste or odor, resulting in a less-than-satisfying experience. You also probably don't want to spend an arm and a leg on bottled water every week. If this sounds familiar, turn to the pros at Miami Water & Air for expert drinking water filter system installation at your Pinecrest, Florida, home.
What Sets Us Apart?
At Miami Water & Air, we've been installing premium home water and air treatment systems for Florida homeowners for decades, earning us an unparalleled level of experience and expertise you can trust. We've long maintained a pristine local reputation due to the attention to detail our factory-trained employees provide. We also service and repair all of the drinking water filter systems we install, providing a comprehensive, worry-free experience.
Our Drinking Water Filter Systems
We proudly install water filter systems from RainSoft, a trusted manufacturer that's been in business since 1953. RainSoft water filters easily eliminate contaminants like iron, manganese, lead, sulfur, viruses, and bacteria, resulting in great-tasting, clean water for your home. When you partner with us, we'll happily perform a free home water test to help you determine which of our drinking water filter systems is right for your home: the Ultrefiner II Drinking Water Purifier, the Hydrefiner, or the Alkaline filter.
Schedule a Consultation
Interested in scheduling a free home water test at your Pinecrest, FL, home? Don't hesitate to reach out to us today! We offer same- or next-day installation, as well as generous warranty coverage and easy financing options.