Does Your Pinecrest, FL, Home Need a Water Filtration System?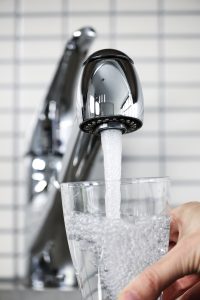 Nothing's worse than the icky taste of cloudy tap water. But did you know that bad-tasting water can result from a host of contaminants, such as iron, lead, sulfur, manganese, and various bacteria and viruses? Not the sorts of things you want to drink, bathe in, or wash your dishes with! If you'd like to banish poor water quality at your Pinecrest, Florida, residence, turn to Miami Water & Air for a home water filtration system.
Our Water Filtration Systems
We offer a variety of whole-home water filtration systems, each of which will help rid your water of foul taste and smell, floating particles, and other quality issues as mentioned above. We source our products from trusted manufacturer RainSoft, offering its:
Whole-house carbon filtration system
Semi-automatic whole-house carbon filtration system
EC4 OxyTech™ system
RCUV™ ultraviolet water disinfection system
Not sure which water filtration system is right for your home? We can help! When you partner with us, we'll provide a free home water test, offering our expert opinion on which system your home needs. We also perform same- or next-day installations, and all of our employees receive factory training to ensure flawless workmanship. Finally, we stand by our work with a one-year installation guarantee as well as a limited lifetime warranty.
Get in Touch
To learn more about having a premium water filtration system installed at your Pinecrest, FL, home, contact us today. We'd love to schedule a free home water test at your residence and tell you all about the convenient financing options we offer.