The Water Softener Company Trusted Most by Homeowners in Miami Gardens, FL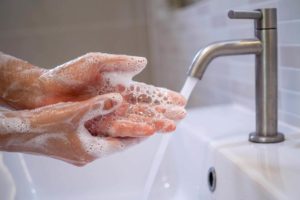 If you're worried about poor water and air quality in your home in Miami Gardens, Florida, you'll be happy to learn that Miami Water & Air is the only company you'll need to address those concerns. Having served local homeowners for more than 30 years, we have earned a reputation as the premier water softener company in the region. To provide our customers with an exceptional value for their investment in water and air treatment products, we've partnered with the industry-leading manufacturer RainSoft to provide comprehensive solutions, including:
Water Conditioning Systems
As your water softener company, we'll provide a system that eliminates minerals and other problematic solids that lead to hard water. Our solutions include the EC5 water conditioner with automated controls, self-cleaning valves, an energy-efficient power supply, and advanced failsafe features. Or, you can opt for our TC-M water conditioner that utilizes a multi-stage softening process. We also provide expert water softener repair services.
Drinking Water Systems
We'll determine the cause of bad-tasting and -smelling tap water in your home and recommend the right water filtration solution. For example, we can install the top-of-the-line Ultrefiner II drinking water filter that removes chlorine and other residual treatment chemicals. We can even install an alkaline filtration system that balances the pH of drinking water. With our filters, you'll be able to enjoy great-tasting water that's perfect for drinking and cooking straight from the tap.
Problem-Solving Water Treatment Systems
Miami Water & Air offers specialized home water treatment systems to address the specific water quality problems you're experiencing. For example, the RainSoft QRS carbon filtration system can eliminate volatile organic compounds and other contaminants throughout your entire home. We also offer the RCUV water disinfection system that kills bacteria, viruses, and other microorganisms. And, we offer the EC5 OxyTech™ system that provides high-performance filtration of iron, manganese, and hydrogen sulfide in well water.
Detergentless Laundry Systems
By injecting a controlled amount of ozone into each laundry cycle, RainSoft's ClearnStart® laundry system eliminates the need for harsh detergents that can damage clothing over time. When combined with water in the wash, ozone is an effective disinfectant, stain remover, and deodorizer that is gentle on your clothing.
Air Purification Systems
RainSoft's AirMaster Ultra™ air purification system is installed in the ductwork of your home and uses a powerful combination of UV light and ozone. The result? Fewer airborne contaminants and fresh-smelling air throughout your home.
Take the Next Step
By choosing Miami Water & Air as your water softener company, you'll have peace of mind knowing that the treatment products we install will provide industry-leading performance and be backed by a limited lifetime warranty. Additionally, you can count on us to provide any service you require for your water or air treatment system in the future, such as repairs, filter changes, and bulb replacements.
Learn more about what makes Miami Water & Air a leading water softener company in Miami Gardens, FL. Contact us today to schedule your free water test.