CHOOSE AN ALKALINE WATER SYSTEM FOR YOUR HOME IN MIAMI GARDENS, FL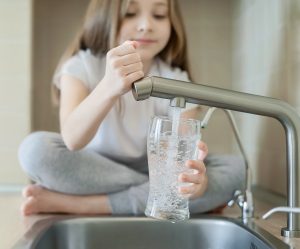 An alkaline water system is the solution you need if you've been wanting better-tasting water in your Miami Gardens, Florida, home. The local water supply throughout our region is known for being very hard water, which can cause a variety of issues that you notice for you and your home. Fortunately, there are now a variety of options that can help address hard water issues throughout your home, and an alkaline water system is an ideal solution.
If you're looking for an alkaline water system for your home, the company to turn to is Miami Water & Air. We proudly offer and install home alkaline water systems to provide you with the great-tasting water you desire. When you turn to us for your water filter needs, you can rely on our professionals to help you find the home water treatment system that is right for your home and install it with precision and care for lasting reliability and performance.
How Do Alkaline Water Systems Work?
Alkaline water filtration systems work by filtering numerous chemicals, metals, and other impurities out of your water supply before delivering it to your faucets, appliances, and other water sources throughout your home. This system helps to balance out the pH level of your water, which most individuals find to be more appealing. Some studies suggest that there may be health benefits to drinking alkaline water over standard purified water as well.
Our Alkaline Water Filter System Options
At Miami Water & Air, we offer a variety of water filtration and treatment systems to provide you with high-quality water. We proudly offer RainSoft products, including their Ultrefiner II and Hydrefiner II water filters, which are known for their exceptional durability and reliable performance over the years. In addition to these water filter systems, we also offer alkaline water systems that can help eliminate any remaining acidity in your water supply. The result is better-tasting water that's more refreshing and enjoyable throughout your Miami Gardens, FL, home.
Offering Professional Water System Setups & Installation
You can rely on the trained and experienced technicians at Miami Water & Air to help you find the water treatment solutions that are just right for your home. Whether a simple water filter is all you need or you require a more comprehensive solution that incorporates an alkaline water system, you can rely on our professionals to identify the right options to meet your needs and then install them with precision and care.
Get Started with Miami Water & Air
To learn more about the benefits of an alkaline water system and other related water filter solutions we offer, contact Miami Water & Air today. We proudly serve homeowners in and around Miami Gardens, FL, and we'd be happy to help you find the home water treatment systems that will perfectly suit your needs and improve your quality of life.