Consider a Water Filtration System for Your Miami Gardens, FL, Home?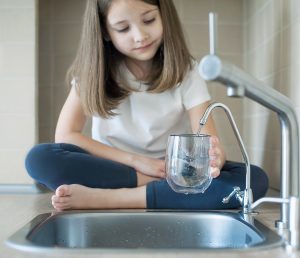 Do you and your family drink the water that comes out of your tap, and are you worried about what it might contain? Maybe you use a water pitcher with a built-in filter, but you're growing tired of constantly having to refill it—and wondering whether it's actually working. Perhaps you spend an arm and a leg on bottled water every month and you're looking to make a more lasting investment in your home. If any of this sounds familiar, turn to us at Miami Water & Air for a premium, whole-home water filtration system at your Miami Gardens, Florida, residence.
Our Process
At Miami Water & Air, we've been providing top-tier water treatment systems for Florida homeowners for decades, earning us a long-standing, pristine local reputation. When you contact us, we'll schedule a complimentary home water test at your residence to help you decide exactly which type of water filtration system will serve you best: our carbon filtration system, our EC5 OxyTech™ water filtration system, or our RCUV™ water disinfection system. Then, we'll expertly install your new water filtration system, backing our work with a limited lifetime warranty and a one-year installation guarantee for your peace of mind. Voila! Clean, filtered drinking water in no time.
Reach Out Today
Interested in learning more about having a water filtration system installed at your Miami Gardens, FL, home? Don't hesitate to contact us today! We'd be delighted to answer any and all of your questions and schedule your free home water analysis at your earliest convenience.