The TC-M Water Softener System Is the Solution to the Hard Water Problem in Your Miami Gardens, FL, Home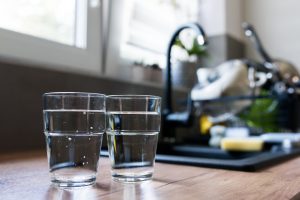 If you're experiencing water that has a bitter taste, dishes that are coming out cloudy after a wash, or mineral deposits in your sink or bathtub—it may be time to turn to Miami Water & Air for a trusted water softener system, like our TC-M water softener.
Working with us means partnering with a trusted water softener company that's been serving residents in the Miami Gardens, Florida, area for over 30 years. Miami Water & Air is a proud dealer of the superior RainSoft brand, installing products that can greatly improve the quality of life in your home. Consider working with us to install our TC-M water softener system. It's guaranteed to provide you and your loved ones with a lifetime of luxurious soft water.
Why You'll Love the TC-M Water Softener
The TC-M water softener works by eliminating the majority of minerals that cause hard water through an advanced, multi-stage process. Water starts by passing through the proprietary control valve to a resin tank. Then the water is stripped of minerals that are retained in the resin and what's left behind is lovely soft water. This system has a number of incredible features, including:
A self-cleaning control valve
An energy-efficient power supply
Multiple fail-safe features in the event of a power failure
When you invest in a water softener system from Miami Water & Air, it'll be the last one you purchase. It's backed by a limited lifetime warranty, so if you're in need of water softener repair, our team of experts will be there for you.
Reach Out Today
If you're interested in taking the next step in getting a TC-M water softener system for your Miami Gardens, FL, home, contact the team at Miami Water & Air. We look forward to working with you and providing you with healthy and usable water.