The Benefits of a Water Softener System for Miami Gardens, FL, Homeowners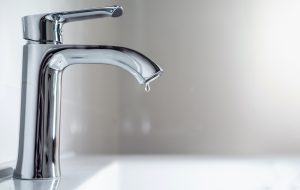 Are you looking for a new way to improve your Miami Gardens, Florida, residence? Your home is likely your biggest investment, so it makes sense to upgrade it when you can—not only to enhance your quality of life but also your home's resale value. So, for your next enhancement to your residence, consider having us at Miami Water & Air install a water softener system. Our water softener systems—crafted by industry-leading manufacturer RainSoft—offer a slew of amazing, everyday benefits, including:
Cleaner dishes – The minerals in hard water can leave buildup on your dishes even after being run through the dishwater, resulting in a foggy appearance that's less than appealing. Soft water will help your dishes maintain their like-new appearance.
Less shower/tub maintenance – Like on your dishware, hard water can also leave residue behind in your shower or bathtub, resulting in frequent scrubbing in order to get it truly clean. Soft water doesn't leave such residue, resulting in less time spent cleaning.
Reduced mineral buildup – Did you know that the minerals in hard water can build up inside your home's pipes, making them functionally narrower and narrower? Our water softener systems remove minerals from your home's water supply so they don't contribute to pipe buildup.
Nicer hair and skin – If you've begun to notice dry hair or lackluster skin, your home's hard water could be to blame. Soft water, on the other hand, will help ensure your hair stays shiny and smooth and your skin stays nice and balanced.
Contact Us Today
Interested in having a water softener system installed at your Miami Gardens, FL, home? Reach out to Miami Water & Air today to learn more and schedule a consultation!