Water Softener Company Providing Best-in-Class Water & Air Treatment Products in North Miami, FL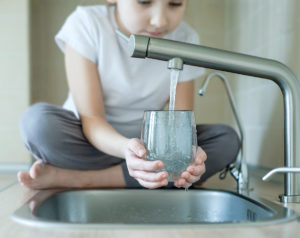 For more than 30 years, Miami Water & Air has been the water softener company that homeowners in North Miami, Florida, have turned to for high-performance water and air treatment systems. We've long maintained a reputation for providing our customers with exceptional value for their investments, providing only the finest products from the top brand RainSoft along with industry-leading service and ironclad warranties. We take pride in providing solutions that address the specific issues our customers are experiencing. To that end, we offer a wide array of products, including:
Water Conditioning Systems
Hard water, which is rich with minerals such as calcium and magnesium, can be a nuisance for North Miami homeowners. For example, it can cause stiff-feeling laundry out of the wash, dull-looking hair and irritated skin after bathing, and cloudy deposits on clean dishes. As your water softener company, we can install a water conditioning system that will eliminate these problematic minerals in the water throughout your entire home.
Drinking Water Systems
Bad-tasting and -smelling tap water can have a variety of causes. For example, it may be because your municipal water has trace amounts of chlorine left over from the treatment plant. We'll determine the cause and install a product targeted to the issue you're experiencing, ensuring you can enjoy great-tasting water from the tap and stop relying on pricey bottled water.
Water Filtration Systems
Whereas many water softener companies offer one-size-fits-all filtration systems, Miami Water & Air has curated a selection of products to solve our customers' specific problems. Our water filters include options such as the EC5 OxyTech™ Whole-Home Filtration System to address bad-tasting water throughout the entire home as well as the RCUV™ Water Disinfection System that kills potentially harmful microorganisms that are commonly found in well water.
CleanStart® Laundry System
With the CleanStart system, a controlled amount of ozone is injected into the water in your washing machine. As the ozone-infused water is agitated, it permeates the fibers in your clothing and bedding, acting as a powerful disinfecting agent that also removes stains and leaves your laundry smelling fresh and clean.
AirMaster Ultra™
From microorganisms, such as bacteria and viruses, to allergens, such as pollen, the air in your home is likely rife with contaminants. The AirMaster Ultra purifier uses UV and ozone technology to effectively eliminate these contaminants and neutralize odors, leaving the air throughout your entire home healthy and smelling delightful. We also offer a range of HVAC services for local homeowners and business owners.
Contact Us
Miami Water & Air is North Miami's most trusted water softener company, not only because we offer premium products, but also because we deliver an unparalleled customer experience. When you partner with us, we'll begin by providing a free water test and recommending the best solution for your needs and budget. Then, we'll have our team of experts install it the same or next day. You'll also be able to rest easy knowing your water treatment system will provide lasting performance, as we provide a one-year installation warranty and pass along RainSoft's limited lifetime product warranty.
Reach out to Miami Water & Air today to schedule a free in-home water test, the first step toward identifying the ideal water quality solution for your home.