The Water Softener Company that Kendall, FL, Homeowners Trust to Provide Exceptional Products & Service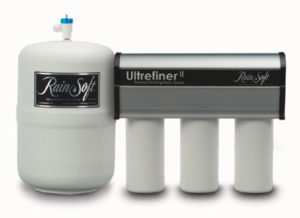 If you have concerns about the water and air quality in your home in Kendall, Florida, you're not alone. Maybe you're tired of having to waste money on bottled water each week to avoid the bad-tasting municipal water coming through the tap. Perhaps you're looking for a solution that will prevent your clean dishes, tubs, and sinks from being coated in mineral residue. Whatever your concerns, you can trust the water treatment experts at Miami Water & Air to provide effective, long-lasting solutions. As the region's most relied-on water softener company, we are proud to have partnered with RainSoft to deliver top-of-the-line:
Water Conditioning Systems
As your water softener company, we'll install a high-performance product, such as the EC5 and TC-M water conditioner from RainSoft. These systems have best-in-class features to eliminate minerals that cause hard water. Say goodbye to the cloudy spots on clean dishes, stiff-feeling laundry out of the wash, and irritated skin after bathing that hard water can cause.
Drinking Water Systems
RainSoft drinking water systems feature multi-stage filters, including a reverse osmosis membrane and carbon block to remove even microscopic particles. With one of these filtration systems installed, you'll get to enjoy fresh-tasting water straight from the tap and stop wasting money on bottled water. We can even install alkaline water systems.
Water Filtration Systems
Much more than a water softener company, Miami Water & Air offers a variety of water filters to address the specific issues you're experiencing. For example, we can install a whole-home water filter that removes dissolved solids and other contaminants that cause bad-tasting water as well as a water disinfection system that can kill potentially harmful microorganisms.
Ozone Laundry Systems
The RainSoft CleanStart® laundry system uses only fresh water and controlled amounts of ozone to clean and disinfect clothing. No longer will you need harsh detergents that can irritate your skin and damage your clothing.
Air Purification Systems
The AirMaster Ultra™ air purification system from RainSoft uses a powerful combination of UV light and ozone to eliminate air contaminants as well as bad odors so you can breathe easy in your home.
Service You Can Count On
You'll be glad to know that your new RainSoft water or air treatment system will be covered by a limited lifetime warranty to protect your investment. And, when you choose Miami Water & Air as your water softener company, you'll benefit from more than the industry's best products. We also offer free water tests, comprehensive consultations, and next-day installations performed by experienced technicians. What's more, we'll be here to provide any future repair or service, such as filter changes, that you might need.
Contact Miami Water & Air today to learn more about what makes us the premier water softener company serving Kendall, FL, homeowners.