Premium Water Softener Systems for Kendall, FL, Residents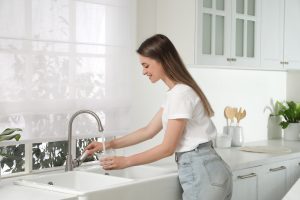 There's nothing more frustrating than unloading freshly cleaned dishes out of the dishwasher only to find that they're still covered in unsightly water stains. Many homeowners would also agree that endlessly scrubbing your shower or bath to remove hard water stains is equally annoying. In addition to causing these nuisances, hard water can also taste bad, affect your skin and hair, and even result in less-clean laundry. Does any of this sound familiar? If so, turn to Miami Water & Air to install a new water softener system at your Kendall, Florida, home.
Our Process
At Miami Water & Air, we care about the quality of our customers' water. That's why, when you contact us to schedule a consultation at your residence, you can expect a same-or next-day appointment. We'll perform a free home water analysis test and expertly install a premium water softener system at your residence. We have two premium models to choose from: the EC5 water softener and the TC-M water softener system, both of which have advanced features for homeowners who want the best for their residence. And, at the end of the day, you can rest easy knowing your investment is covered because we back all our work with a one-year installation guarantee and a limited lifetime warranty.
Reach Out Today
Thinking about having a water softener system installed at your Kendall, FL, residence? Reach out to us today! We'd love to answer any and all of your questions and schedule a consultation at your home.