Why Have an Ozone Water System for Laundry Installed at Your Kendall, FL, Residence?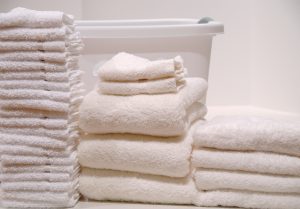 If you're like most people, laundry might be your least favorite chore. Not only can it seem never-ending, but the cost of laundry detergent also adds up over time—especially if you have kids that play sports or like to romp around outside. What if there was a better way? At Miami Water & Air, we're here to tell you that there is: installing our ozone water system for laundry at your home. If you're a Kendall, Florida, resident interested in lightening your laundry burden, consider these benefits of our ozone water systems:
Cleaner Clothing
Tired of stubborn stains never coming out in the wash? Here's your solution. Our water treatment system uses ozone to sanitize the water used for your laundry, resulting in cleaner clothes without the need to pre-treat or hand-scrub difficult stains.
Reduced Expenses
Perhaps one of the biggest benefits of our laundry water treatment system? The reduced expenses you'll experience. Not only will you be able to use less water since your clothes stay cleaner, but you'll also be able to purchase laundry detergent less frequently. That's more money in your pocket.
Enhanced Energy Efficiency
If you care about going green, this ozone water system for laundry is for you. With this system installed, you'll actually be able to wash your clothes in cold water and expect the same level of cleanliness as if you'd used hot water. That means a reduction in your energy consumption, which is good for the environment and your monthly bill!
Interested in learning more about our ozone water systems for laundry? Contact us today to schedule a consultation at your Kendall, FL, home!