Great-Tasting Water Available in Kendall, FL, With an Alkaline Water System
If you don't enjoy drinking the tap water at your Kendall, Florida, home and are tired of spending a lot of money on bottled water or disposable filters, consider investing in an alkaline water system from the expert team at Miami Water & Air. These systems not only improve the taste of your water, but they can also make your water healthier to drink. Let's break it down.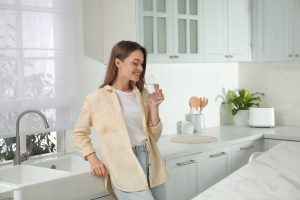 Why Opt for Alkaline Water?
Alkaline water systems from Miami Water & Air increase your water's pH levels through the addition of calcium and magnesium. Due to a more balanced, natural pH, your water will taste better. Additionally, many studies have shown health benefits of drinking alkaline water over mildly acidic water, including improved bone health, antioxidant benefits, reduction of acid reflux, enhanced detoxification, and more.
The Water Experts
When you partner with Miami Water & Air for your alkaline water system installation, you can expect top-of-the-line service every step of the way. We've been installing water treatment systems for Florida homeowners for more than 30 years, earning us a pristine local reputation and extensive experience. Plus, our workmanship is backed by a one-year installation guarantee and a limited lifetime warranty for your peace of mind.
Contact Us Today
If you're ready to improve the taste of the water at your Kendall, FL, home, contact Miami Water & Air today to learn more about our alkaline water systems. We offer convenient financing options and can even schedule a free home water test.