The Water Softener Company Trusted Most by Homeowners in Florida City, FL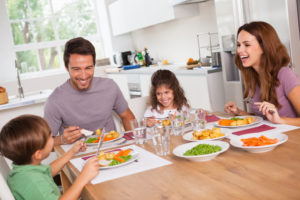 Problems with water and air quality are endemic among homes in Florida City and throughout South Florida. For example, whether you rely on municipal or well water, you may be dealing with water that is rife with minerals, dissolved solids, microorganisms, and other contaminants that can cause issues ranging from nuisances to potential threats to your family's health. The same can be said of indoor air quality, which can be up to 40 times dirtier than outdoor air. Fortunately, you don't have to spend a small fortune each year on temporary fixes, such as bottled water and temporary air filters. Simply call Miami Water & Air—the region's premier water softener and air purification company—to provide a lasting solution.
Our Water & Air Treatment Solutions
Miami Water & Air offers a comprehensive selection of water and air treatment products from the industry's most highly regarded brand: RainSoft. When you choose us as your water softener company, we'll begin by providing you with a free water analysis, allowing our team of experts to determine the best solution for your home. Options include:
Water Conditioners
Products such as RainSoft's EC5 Water Conditioning System are designed to eliminate problems associated with hard water. Say goodbye forever to nuisances such as stubborn mineral spots on clean dishes and glassware, irritated skin after bathing, and stiff-feeling laundry out of the wash.
Water Filters
Miami Water & Air offers several water filtration systems to suit your unique needs. For example, we can install a whole-home filtration system that will remove dissolved solids that cause bad-tasting tap-water. We also offer water disinfection systems designed to kill potentially harmful microorganisms, such as bacteria and viruses.
Drinking Water Systems
Whether your municipal water was treated with chlorine or contains dissolved solids, such as iron and sulfur, it likely has a foul taste and odor that makes it unsuitable for drinking and cooking. Our drinking water systems neutralize these contaminants so you can enjoy pure, fresh-tasting water straight from the tap.
Ozone Laundry Systems
With RainSoft's CleanStart® Laundry System, you'll never have to purchase harsh detergents to get your clothes clean again. By injecting ozone into the wash, it transforms your home's water into a highly effective cleanser that can remove stains and odors.
Air Purifiers
You'll immediately notice the difference when we install RainSoft's AirMaster Ultra™ in your home. Using a powerful combination of UV and ozone, this air treatment system eliminates contaminants and leaves air throughout your entire home smelling fresh and clean.
Enjoy Complete Peace of Mind
As your water softener company, Miami Water & Air will provide turnkey service and ensure that your investment is secure. In addition to RainSoft's exceptional limited lifetime warranty available on all products, we offer our own one-year installation warranty. What's more, you won't have to wonder whom to call if your RainSoft products require repairs or service. Simply contact Miami Water & Air, and we'll solve the problem for you.
Don't wait to start enjoying better-quality water and air in your Florida City, FL, home. Contact Miami Water & Air today to schedule your free water test.