In Need of Well Water Treatment at Your Cutler Bay, FL, Home?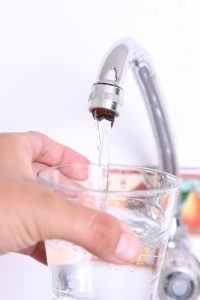 While well water usually doesn't contain trace amounts of chlorine like municipal water does, it also isn't subject to the Environmental Protection Agency's (EPA) water quality standards. That means, if your Cutler Bay, Florida, home's water comes from a private well, it's up to you to ensure it's free of contaminants. Well water can contain bacteria, viruses, other microorganisms, dissolved solids such as sulfur, manganese, and iron, and minerals that can cause buildup in your home's pipes. Don't let these contaminants live in your water supply! Turn to Miami Water & Air to expertly install a well water treatment system at your home.
What Sets Us Apart?
When you turn to us, you can expect friendly customer service, same- or next-day appointments, convenient financing options, and expert installation. We offer free home water tests, as well, to help you determine which of our well water treatment systems is right for your home: the QRS Carbon Filtration system, the EC5 OxyTech™ system, or the RCUV™ disinfection system. Each functions differently and offers different types of water purification; we'll describe it all in detail and provide our recommendations about which your home needs.
Schedule a Consultation
Ready to get started? So are we! Reach out to us today to learn more about our well water treatment systems and schedule a consultation at your Cutler Bay, FL, home. We'd love to help you out by performing a free home water test!