Enhance Your Cutler Bay, FL, Home With an Ozone Water System for Cleaner Laundry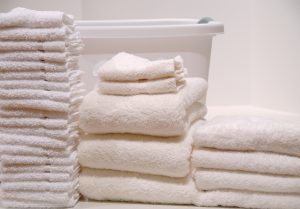 Let's face it: If you want your clothing to last, you have to take care of it. That includes mending things when they need it, treating stains promptly, and washing your clothes according to their instructions in the gentlest way possible. And it's hard to wash things gently when you have to use harsh detergents to remove dirt and stains and actually get your clothes smelling fresh. It's a bit of a catch-22, but at Miami Water & Air, we have the solution: Installing an ozone water system for cleaner laundry at your Cutler Bay, Florida, home.
How Ozone Can Clean Your Clothes Better
The CleanStart® ozone water system for laundry that we install works by delivering a controlled amount of ozone into your wash cycle. The ozone actually penetrates the fabric of your clothing, working to cleanse and disinfect even before your laundry detergent starts doing its thing. In fact, you'll probably find that you'll be able to use less detergent entirely, resulting in gentler wash cycles for your threads. The result? Cleaner, better-smelling clothing, less money spent on detergent, and longer-lasting fabrics.
Contact Us Today
Don't wait to have us install a new ozone water system for laundry at your Cutler Bay, FL, home. Contact us today to learn more about our processes, our premium RainSoft products, and our top-tier customer service. We'd also be happy to schedule a free home water test at your residence.