Enjoy Fresh-Tasting Water with an Alkaline Water System in Cutler Bay, FL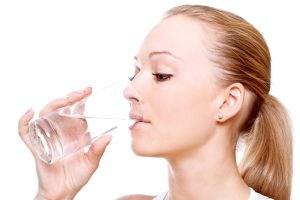 If you reside in the Cutler Bay, Florida, area, you may feel that the water coming from the tap never tastes as fresh as you'd like. When you have an alkaline water system installed, you can finally enjoy water that tastes great straight from the tap.
There are a number of reasons why the local water supply doesn't produce great-tasting tap water, including the presence of treatment chemicals such as chlorine, as well as volatile organic compounds. These elements result in water that has a less-than-pleasant taste and often a funky odor. An alkaline water system from Miami Water & Air can fix these problems so the water you drink tastes fresh and clean.
Understanding the Importance of Alkaline Water Systems
At Miami Water & Air, we are one of the premier RainSoft product dealers in the Cutler Bay, FL, community. In addition to providing different drinking water filter options, our team can also install an alkaline water system in your home to target the issues that may be leading you to buy more bottled water than you'd like.
RainSoft's Ultrefiner II and Hydrefiner II water filters make a huge difference in drinking water quality. However, even with these powerful water filters in place, you may notice a mild acidity in the water that isn't quite to your liking. If this is the case, you can count on our team to install an alkaline water system that boosts the pH of your drinking water and provides it with a more refreshing flavor.
Learn more about our comprehensive water treatment solutions today! Schedule an appointment with Miami Water & Air to determine whether an alkaline water system is right for your home in Cutler Bay, FL.