Comprehensive Water Filtration System Solutions for Cutler Bay, FL, Homes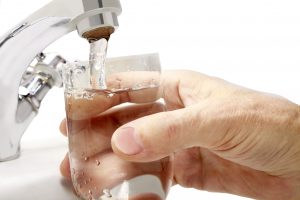 Whether your home's water supply comes from a well or a public municipal water source, it could likely benefit from going through a filtration system at your home before being poured into a glass to drink. That's where Miami Water & Air can help. We expertly install water filtration systems at Cutler Bay, Florida, homes, offering free home water tests to first help you determine which filtration system is right for you. The water filtration systems we install include:
Whole-Home Carbon Filtration System
Our carbon filtration system is ideal for homes that get their water from municipal sources. This water often has lingering chlorine in it, which out carbon filtration system can drastically reduce. The result? Truly clean, tasteless water coming out of your tap!
EC5 OxyTech™ Whole-Home Filtration System
Dissolved solids such as manganese, sulfur, and iron can leave your water with a foul taste and smell. Our EC5 OxyTech™ whole-home water filtration system works to remove dissolved solids from your water supply, helping to rid it of those unsavory floating particles you might have grown used to seeing in your water.
RCUV™ Water Disinfection System
Even if your water comes from a well and you don't see and floating particles in it, it can still contain viruses, bacteria, and other microorganisms. Our RCUV™ water disinfection system rids your home's water supply of all unsavory elements by exposing it to UV light. It's an energy-efficient way to ensure your water is up your high standards of health!
Contact Us
Interested in learning more about our water filtration systems? Contact us today to schedule a free home water test at your Cutler Bay, FL, residence.