Home Water Treatment Systems for North Miami, FL, Homeowners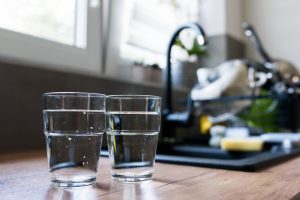 Many homeowners in North Miami, Florida, are unsatisfied with the quality of their tap water. Some find the taste of the water to be unpleasant, while for others it's a rotten-egg smell or a cloudy appearance that they find off-putting. No matter what it is that turns you off about your water, Miami Water & Air offers a variety of home water treatment systems that can improve the taste, smell, and appearance of the water at your North Miami home.
The Products We Trust
At Miami Water & Air, we're proud to install home water treatment systems from RainSoft, a renowned manufacturer that has been crafting the finest water and air treatment products for more than 70 years. Whether you're trying to remove an unpleasant taste or odor from your tap water, reduce the effects of hard water, or clarify the appearance of the water that you and your family drink, we can help you choose a home water treatment system that meets all your needs. Some of our most popular options include:
Drinking water systems
Disinfection systems
To determine which of our home water treatment systems is best suited to your needs, we'll provide you with a free water analysis. Based on our findings and what you're hoping to accomplish with your project, we'll recommend one of our state-of-the-art systems. However, whether you go with a water softener, a drinking water system, or a whole house water filtration system, you can be sure that your home water treatment system will be installed with the utmost expertise. Your water treatment system will also be backed by RainSoft's lifetime guarantee for peace of mind in your investment.
Contact Miami Water & Air today to learn more about the home water treatment systems we install for homeowners in the North Miami, FL, area.