Installing Water Softener Systems for Residents of North Miami, FL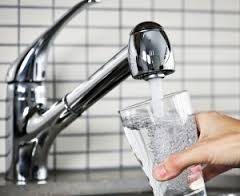 Do you ever notice cloudy spots on your dishes after they've been washed? Do your clothes feel stiff after going through a cycle of laundry? Is there a chalky, yellowish mineral buildup on your showerhead and sink faucets? If so, then like many homeowners in North Miami, Florida, you probably have hard water at your house. Fortunately, Miami Water & Air can provide a simple solution. As a certified RainSoft dealer, we offer top-of-the-line home water treatment systems, and we can address your hard water issues by installing a water softener system.
What Is Hard Water?
When someone refers to water as being "hard," it simply means that it contains a high concentration of metallic minerals in the water. These are most commonly calcium and magnesium, though high levels of iron can also sometimes be found in hard water. The good news is that drinking hard water has no known negative health risks. But the bad news is that hard water often makes household tasks that require water—such as washing the dishes, doing the laundry, and showering—more difficult than they need to be. Because it's more difficult for soap to come to a lather in hard water, many homeowners find that their hair and skin feel dry after showering, or that their clothes feel rough after being washed.
How Do Our Water Softener Systems Work?
We install water softener systems from RainSoft that are engineered to remove metallic minerals through a process known as ion exchange. During the ion exchange process, the hard water is run through a tank containing thousands of tiny resin beads. Attached to the resin beads are sodium ions, and as the hard water passes through the resin tank, the metallic mineral ions are drawn out of the water and replaced with the sodium ions. This effectively "softens" your water and eliminates many of the common issues that hard water presents, making it easier for you to complete your household tasks.
Want to Learn More?
To learn more about having a water softener system installed at your home in the North Miami, FL, area, contact Miami Water & Air today and schedule a complimentary consultation.