Invest in a Water Filtration System for Your North Miami, FL, Home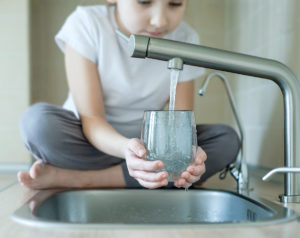 Many homeowners in the North Miami, Florida, area contend with tap water that they find less than desirable. For some, the water has an off-putting taste. For others, it may be the odor that is unpleasant. In some cases, there might also be visible particles floating in the water. Even if the tap water at your home meets all of the federally mandated water-treatment standards, it might still fall short of your own personal standards. And, if that's the case, the best way to improve the quality of your tap water is to partner with Miami Water & Air to have a water filtration system installed.
Choosing the Best Water Filtration System for Your Home
As a certified RainSoft dealer, we are pleased to offer a variety of top-tier water treatment products from this renowned manufacturer. Some of our most popular water filtration systems include:
The Ultrefiner II – This system uses three high-quality multi-stage filters to address virtually any drinking water concern, from taste to smell to appearance.
The QRS Carbon Filtration System – This system effectively reduces chlorine taste and odor, and can also remove a variety of organic contaminants to improve the overall freshness of your tap water.
The RCUV Series Water Disinfection System – This innovative water filtration system uses a stainless steel disinfection chamber and high amounts of ultraviolet light to destroy bacteria and viruses, eliminating these components from your tap water.
All of the water filtration systems that we install are designed to be cost-effective and low-maintenance, so you can enjoy better water straight from your tap without a hassle. No matter which system you choose, you can trust our highly trained technicians to install it with the utmost expertise and ensure that everything is working properly before considering the job complete. Your water filtration system will also be backed by RainSoft's limited lifetime warranty to give you peace of mind in your investment.
Contact Us Today
To learn more about the water filtration systems that we install for homeowners in North Miami, FL, and the surrounding area, contact Miami Water & Air today and schedule a consultation.