Revolutionize Your Laundry With Our Water Filters for Washing Machines, Available in Miami Lakes, FL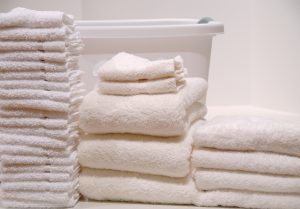 Are you tired of spending endless amounts of money on harsh detergents and the high cost of hot water? With Miami Water & Air, we're changing the way homeowners in the Miami Lakes, Florida, area do laundry.
We install water filters for washing machines that use the power of ozone to wash clothes, remove stains, and eliminate odors. This means no more chemical detergents or even hot water needed. It's a healthier, more eco-friendly, cost-effective way to tackle laundry.
How Our Water Filters for Washing Machines Work
At Miami Water & Air, we install the innovative CleanStart® system manufactured by industry leader, RainSoft. This water filter for washing machines is designed to transform the laundry experience, so it's not only more efficient, but also budget- and eco-friendly.
To do that, it leverages the power of ozone. As the wash cycle begins, the automated system introduces a carefully controlled amount of ozone into the water.
This ozone-infused water serves as a powerful cleaning agent during the wash, efficiently removing dirt and stains while disinfecting fabrics. As a result, with an ozone water system for your laundry installed, you'll get spotless, fresh clothes without the need for chemical detergents.
Why Trust Miami Water & Air?
Miami Water & Air has been serving homeowners in Miami Lakes, FL, and across nearby areas for decades. As the trusted local water treatment specialists, we can offer you a comprehensive package of solutions for your unique home. In addition to a water filter for your washing machine, we can also provide a drinking water purification system, a water conditioner system, air purification solutions, and more.
Backed by more than 30 years in the business, our team will collaborate with you, to help you choose the right-fit products for your home. We also offer factory trained technicians to handle the installation and back their work with a one-year warranty.
Ready for a Different Approach to Doing Laundry?
Miami Water & Air is your trusted partner in the Miami Lakes, FL, area. Skip the harsh detergents and high water bills and let our team install a cutting-edge water filter for your washing machine. Contact us today to find out more.