Elevate Your Home's Drinking Water in Miami Lakes, FL, With an Alkaline Water System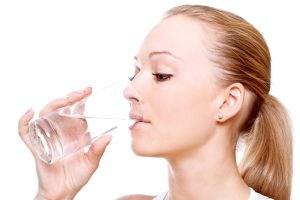 Putting your hard-earned money towards hundreds and hundreds of packs of bottled water doesn't seem like a sound investment. You may feel like you have your hands tied because you want to provide your family with pure and healthy drinking water, but you don't trust the water that's coming out of your faucet. Consider instead, partnering with Miami Water & Air for an alkaline water system.
For a fraction of what you'd spend on using bottled water for the rest of your life, enjoy premium drinking water in your Miami Lakes, Florida, home with just the turn of the tap. Stop contributing to plastic waste and start delighting in better-tasting water today. Miami Water & Air offers a free, no obligation, in-home water test and same or next-day installation.
The Benefits of an Alkaline Water Filter System
Miami Water & Air has been providing water filtration solutions to Miami Lakes, FL, residents for decades. See for yourself why countless homeowners turn to us for our professional knowledge, great customer service, and the best available products in the industry. The alkaline water system from RainSoft, an industry-leading manufacturer, works by adding calcium and magnesium to your water, thus increasing its pH. By bringing your water to a neutral pH balance, a home alkaline water system gives your water a fresh and crisp taste that is ideal for drinking and cooking.
Get Started Today
Never question the quality of your water again when you work with Miami Water & Air. Contact us to learn more about our alkaline water system and to schedule your free in-home water analysis. We're confident that you'll join our long list of satisfied Miami Lakes, FL, homeowners. Our team looks forward to working with you.