Expertly Installed Water Filtration Systems for Miami Lakes, FL, Homeowners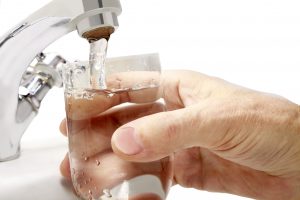 Have you looked at your home's water supply under a microscope lately? Unless you're a microbiologist for a living, the answer is likely "no." But the truth of the matter is that your home's water supply likely contains microorganisms, such as viruses and bacteria, as well as other contaminants, regardless of whether it comes from a private well or a municipal water source. If this idea is disconcerting to you, you might want to consider investing in a water filtration system for your Miami Lakes, Florida, residence. At Miami Water & Air, we've been expertly installing water purification systems for Florida homeowners for decades, offering the following premium filtration systems crafted by RainSoft:
Our Process
At Miami Water & Air, we're committed to providing top-tier customer care along with first-rate installation. When you contact us to learn more about having a water filtration system installed at your home, we'll first schedule a complimentary home water analysis to help you determine exactly what sort of water treatment system would best benefit your home. From there, we'll expertly install the right water filtration system for you, providing you with a one-year installation guarantee and a limited lifetime warranty.
Get in Touch
Ready to get started? Contact us today to learn more about our water filtration systems or schedule your free home water test at your Miami Lakes, FL, residence!