Ozone Water Systems for Laundry Available to Miami Gardens, FL, Residents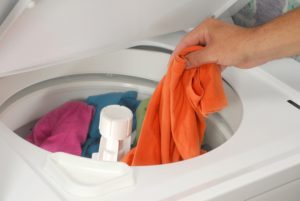 Having a detergentless laundry system installed at your home in Miami Gardens, Florida, will absolutely change the way you look at doing laundry. Rather than having to measure out little capfuls of laundry detergent and fabric softener, what if you could simply put your dirty clothes in the washing machine and trust that everything would come out fresh and clean? Wouldn't you consider that a game changer?
At Miami Water & Air, we offer ozone water systems for laundry to homeowners throughout the Miami Gardens area. As an authorized dealer for RainSoft—an industry leader in home water, air, and laundry treatment systems—our CleanStart® laundry system can totally change the way that you do laundry forever.
The way this detergentless laundry systems work is by injecting activated oxygen into ordinary, cold tap water. This process turns the tap water into a powerful cleaning agent that is able to "ozonate" and disinfect the clothes without requiring any added soap or chemicals. Once the laundry has been cleaned, the ozone simply reverts back to normal oxygen and your laundry is left as fresh and clean as if it had been washed the traditional way.
Our ozone water systems for laundry are an energy-efficient option for homeowners because water doesn't need to be heated for use in the laundry machine. This can possibly lower your energy bills over time. Also, with this system, you don't need to introduce detergent or bleach to your environment. This makes your home safer and also extends the life of your clothing because the fabric isn't being subjected to harsh chemical cleaners.
Schedule a Consultation Today
To learn more about the benefits of having an ozone water system for laundry installed at your home in the Miami Gardens, FL, area, contact the professionals at Miami Water & Air today.