Get Reliable Water Pressure for Your Home or Business in Homestead, FL, With a WellMate Pressure Tank
Sick of low or fluctuating water pressure? For residents and business owners in the Homestead, Florida, area, Miami Water & Air can give you access to a best-in-class pressure tank that delivers reliable water pressure. We are the trusted local team for top-of-the-line WellMate products. We also offer expert installation, so you get long-lasting performance with your water treatment system.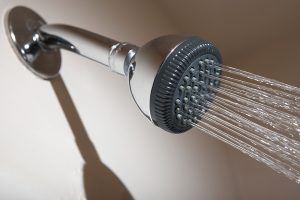 Explore Our Pressure Tank Possibilities
When it comes to maintaining optimal water pressure, WellMate pressure tanks stand apart. These offer consistent performance and dependable water pressure. They also double as reservoirs, efficiently storing pressurized water, reducing the strain on well pumps and water supply systems.
Pressure Tanks for Homes and Businesses
Miami Water & Air offers pressure tanks and other water treatment solutions for both homes and businesses in the Homestead, FL, area and beyond. Choose from:
Residential Pressure Tanks
Our residential WellMate pressure tanks are meticulously engineered with a durable interior air cell, robust inner and outer shell components, and a sturdy base. These work together to ensure you get consistently better water pressure for your home.
Commercial Pressure Tanks
If you have higher volume requirements, our commercial pressure tanks are the ideal choice. Not only do they offer ample capacity, but they also adhere to strict US water component regulations and are environmentally friendly.
Find the Right Pressure Tank for Your Needs
Count on the seasoned professionals at Miami Water & Air to assist you in finding the ideal WellMate pressure tank to meet the specific needs of your home or business in the Homestead, FL, area. We can also install a pressure tank as a part of a comprehensive water treatment solution. Contact us today to explore our many options or to get started.