Installing Home Water Treatment Systems for Residents of Homestead, FL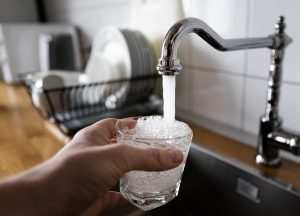 Since the 1980s, Miami Water & Air has been providing homeowners throughout the Homestead, Florida, area with top-of-the-line home water treatment systems. As South Florida's premier RainSoft dealer, we offer a wide selection of products that are designed to improve the quality of your home's water. Whether your tap water comes from a local well and you want to ensure that it's safe and healthy to consume or you deal with the maddening effects of hard water, our team will provide you with a lasting solution.
Our Home Water Treatment Systems
We offer home water treatment systems from RainSoft, a manufacturer whose name is synonymous with high-quality products. Some of our most popular systems include:
Water softeners – These home water treatment systems "soften" hard water by removing hardness particles such as calcium and magnesium.
Water filtration systems – Using high-tech carbon block filters and reverse osmosis processing, our water filtration systems can remove a host of contaminants from your water, improving the taste and appearance while making it safer for consumption.
Well water systems – The RainSoft EC5 OxyTech system reduces iron, manganese, and hydrogen sulfide to provide you with a reliable supply of treated water.
Drinking water systems – We offer the Ultrefiner II and Hydrefiner II, two of RainSoft's most innovative drinking water treatment systems.
How It Works
When you contact us, we'll start with a free water analysis. This will help us determine which of our home water treatment systems will be the best fit for your home. No matter which system you receive, you can trust that it will be installed flawlessly by our highly trained technicians. We'll ensure that everything is working properly and that you are satisfied with the improved quality of your water before considering the job finished. Your home water treatment system will also be backed by RainSoft's limited lifetime warranty to give you peace of mind in your investment.
Contact Us Today
To learn more about the home water treatment systems we install for homeowners in Homestead, FL, and the surrounding area, contact Miami Water & Air today.