Invest in a TC-M Water Softener System for Your Cutler Bay, FL, Home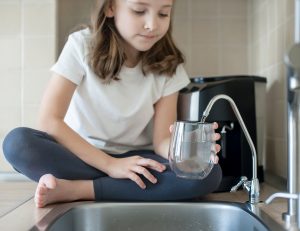 Hard water is a stressor to many homeowners in the Cutler Bay, Florida, area. Don't let hard water cost you your peace of mind when you turn to the team at Miami Water & Air for a water softener system, like the TC-M water softener. It can potentially save your home from future repairs, improve skin health, and prevent unnecessary spending.
Hard water is packed with minerals, like calcium and magnesium, that can cause problems like:
Buildup in pipes – Mineral-rich water can shorten the lifespan of your water-using appliances, causing you to replace them sooner.
Bad-tasting water – Hard water often has a slightly bitter and salty taste. Your home's water should taste fresh and pure.
Skin irritation – Hard water often doesn't lather well with soap. This forces you to use more soap, causing you to waste products. Residue is then left behind on your skin, which can result in clogged pores and breakouts.
Unnecessary spending – When the drinking water in your Cutler Bay, FL, home isn't to your liking, it's likely that you'll purchase bottled water, instead.
The Benefits of Installing a TC-M Water Softener
If hard water is giving you a headache, trust the experts at Miami Water & Air for a permanent solution. Our TC-M water softener system, from the elite RainSoft brand, is designed to provide your home with decades of soft water. Using a multi-stage process to rid your water of the minerals that cause hard water, this water softener system starts with water passing through the proprietary control valve, and then through the resin tank. Water is then stripped of minerals that are retained in the resin, leaving you with exceptional softened water.
Turn to Miami Water & Air
Our factory-trained team of professionals at Miami Water & Air can expertly install your new TC-M water softener system. It will be backed by a limited lifetime warranty, plus you can count on Miami Water & Air for any water softener repair. Contact our team today for a free water test.