Is Hard Water Bad for Color-Treated Hair?
Jul 29, 2022
Is Hard Water Bad for Color-Treated Hair?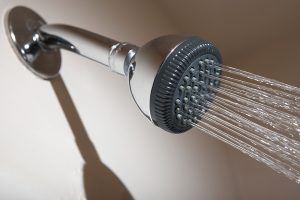 Whether you rock a super-vibrant hue or simply dye your hair to cover up grays, there's no denying that keeping up with dying your hair can be expensive. A visit to the salon can cost hundreds of dollars, and even the cost of at-home color kits can add up, especially if your hair grows fast and you need to dye it often. Given the cost, you likely want to keep your color lasting as long as possible. Many people who dye their hair do this through the use of leave-in conditioners and similar products, but did you know that the hardness of your home's water supply can also affect color-treated hair? Read on to learn how and find out tips and tricks for making your hair color last as long as possible!
Hard vs. Soft Water: What's the Difference?
Before we dive into the different ways that hard and soft water affects your hair, let's first define water hardness so we have a working definition of what differentiates soft and hard water. Hard water—the baseline type of water that comes out of your shower if you don't have a water softener system installed—contains dissolved minerals (such as calcium, magnesium, and iron). Soft water, on the other hand, has those minerals removed, which is often desirable given the many benefits of soft water.
Water Hardness and Color-Treated Hair
We've established the difference between soft and hard water, but which one is better for color-treated hair? The simple answer is that soft water is better for your hair. That's because washing your hair with hard water can lead to mineral buildup in your locks over time, which can interfere with your color. Hard water can also make your hair less pliable, making it more difficult to style.
Tips for Protecting Your Hair Color
If your home has hard water and you have colored hair, don't worry—there are things you can do to help ensure your color lasts as long as possible. Our best advice is to have a whole-home water softener system installed, like the ones we at Miami Water & Air specialize in. Not only will soft water help keep your hair color fresher for longer, but soft water also tastes better, is better for your pets, and leaves less mineral buildup in your home's pipes, resulting in longer-lasting appliances. If you're a renter and unable to invest in a home water softener system, product will be your best friend. Use a pre-shampoo hair treatment before showering with hard water to help protect it from exposure to minerals, and purchase a dry shampoo to help you go longer in between washes.
Water Softener Systems for Florida Homeowners
If you're convinced that you need a home water softener system at your Florida residence, look no further than Miami Water & Air! We have decades of experience with residential water and air treatment, resulting in a pristine local reputation. Contact us today to learn more about having a water softener installed at your home or to schedule a free home water test!