Is Hard Water Acidic?
Mar 11, 2022
Is Hard Water Acidic?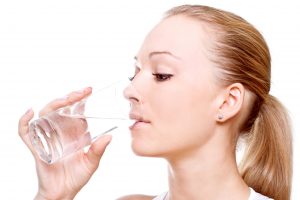 Are you considering having a water softener system installed at your home? If so, you're probably trying to learn all you can about the differences between hard and soft water before making the decision. One thing that people considering a water softener usually wonder is the difference in pH levels between hard and soft water. So, is hard water acidic? Is soft water alkaline? What's the difference, and why does it matter? Read on to learn all you need to know before pulling the trigger on a home water softener installation!
Acidic vs. Alkaline
The acidity or alkalinity of liquids is measured by pH level, which represents the concentration of hydrogen ions present in any solution. When a liquid has a pH of 7, it's said to be neutral. Alkaline liquids have pH levels above 7, whereas acidic liquids have pH levels below 7. For context, consider that lemon juice has a pH level of 2, freshly distilled water has a pH level of 7, and bleach has a pH level of 13.
Soft Water vs. Hard Water pH Levels
Now that you've got a basic understanding of acidity vs. alkalinity, what are the pH levels of soft and hard water? The answer is that this varies according to the amount of minerals in your specific home's water supply. However, generally speaking, hard water is typically more alkaline while soft water is more acidic.
What Should the pH of Drinking Water Be?
The U.S. Environmental Protection Agency (EPA) recommends pH levels between 5.5 and 9 for household drinking water. With 7 being a true neutral, that means that hard water will typically fall closer to 9 while soft water will fall closer to 5.5. So, the question becomes: Which is better?
Since the EPA suggests that there is so much flexibility within the optimal pH levels of household drinking water, homeowners are able to decide between soft and hard water for their homes based on other factors, as well. Soft water, for instance, is much less harsh on hair and skin and prevents mineral buildup within pipes. Hard water, while containing minerals like calcium and manganese that can be beneficial, can also leave annoying water stains on dishware and in showers and tubs.
Interested in a Home Water Softener System?
So, now that you've read up on the many differences between hard and soft water—from their pH levels to their various benefits and drawbacks—are you ready to have a water softener system installed at your home? If so, don't hesitate to reach out to Miami Water & Air. We've been expertly installing home water softeners for Florida residents for decades, earning us a long-tenured, pristine local reputation. All our employees are factory-trained, providing the detail-oriented workmanship we've come to be known for in the area. We also offer same- or next-day installation and provide ongoing service and maintenance for all the water treatment systems we install. Contact us today to learn more or to schedule a free home water test at your Florida residence!