Installing Premium Well Water Treatment Systems for Pinecrest, FL, Homeowners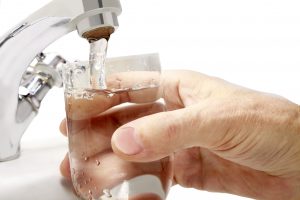 Many homeowners get their water from a well, using well water for drinking, bathing, and doing dishes. But what do you do if your well water tastes bad or if it leaves cloudy stains on your dishes and shower walls? That's where Miami Water & Air comes in. We're proud to offer premium well water treatment solutions to homeowners in Pinecrest, Florida, and beyond. When you choose us to install a water treatment system at your home, you can expect:
Top-Tier Products
At Miami Water & Air, we offer a wide selection of solutions for well water treatment, from carbon filtration and disinfection systems that address contaminants such as lead and sulfur to water conditioning systems that remove hard minerals from your everyday water. When you turn to us for your home's well water treatment, we'll provide a free water analysis and help you determine which of our state-of-the-art products is right for your home.
Professional Installation
While some water treatment providers are just earning their stripes, we've been performing fast, precise installations for Florida homeowners since the 1980s. All of our employees receive factory training; in fact, we're so proud of our workmanship that we stand by it with a one-year installation guarantee as well as a limited lifetime warranty.
Five-Star Customer Service
In addition to installing complete water treatment systems, we also provide all the ongoing service you'll ever need for the products we install. That's what makes our packages the complete, turnkey solutions you need for your home's water.
Let's Get Started
We offer same- or next-day appointments, as well as convenient financing options! Reach out to us today to learn more about well water treatment for your Pinecrest, FL, home.