Invest in a Well Water Filtration System for Your North Miami, FL, Home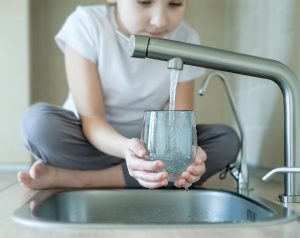 If the tap water at your North Miami, Florida, home comes from a local well, you might find that it's not quite up to your personal standards. Well water often contains high concentrations of hard-water minerals, such as calcium, magnesium, and iron, which not only affect the taste and appearance of the water, but can also cause mineral buildup to form in your home's pipes, heating system, and faucets. To enhance the quality of your tap water, turn to the professionals at Miami Water & Air to have a well water filtration system installed.
Partner With a Certified RainSoft Dealer
We are proud to install water purification products from RainSoft, a manufacturer whose name is synonymous with high-quality water filtration systems. In fact, we are the premier RainSoft dealer in South Florida, so you can trust our team to properly diagnose the issues you're experiencing with the water at your home and recommend the best well water filtration system for your needs. Our most popular system for well water treatment is a water softener, the RainSoft EC5 OxyTech. This is a fully automatic, chemical-free system that softens hard well water through a two-step process that includes aeration and filtration. This system is most effective at removing or reducing high concentrations of:
Iron
Manganese
Hydrogen sulfide
Chlorine
During your initial consultation, our water treatment experts will provide you with a complimentary water test. This will help them determine which of our well water filtration systems would the best fit for your home based on the chemical makeup of your tap water. However, no matter which system you go with, you can trust that it will be installed flawlessly by our RainSoft-certified technicians, who can typically complete the installation in just one day.
Contact Us Today
To learn more about having a well water filtration system installed at your home in the North Miami area, contact Miami Water & Air today to schedule a free consultation.