Have a Home Water Filter Installed at Your Home in North Miami, FL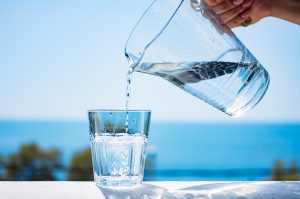 Miami Water & Air has been serving residents of North Miami, Florida, and the surrounding area for more than 30 years, helping to improve the quality of the air and water in their homes. As an authorized RainSoft dealer, we offer a variety of products including home water filter systems. If you're less than thrilled with the quality of the water that comes out of your tap, you can turn to us for a lasting solution.
Pinpointing the Problems You're Having
Before installing a water filter system at your home, it's important for us to first identify the specific reasons why you're displeased with your tap water. Does it have an off-putting odor? Perhaps a funny taste? Can you see floating particles in it? Or does it simply have a cloudy appearance? Tap water is often rife with contaminants such as lead, sulfur, bacteria, and viruses which can manifest in a variety of ways.
When you contact Miami Water & Air to have a home water filter system installed, we'll start by providing you with a complimentary water test. This helps us determine which of the systems we offer will most effectively address the problems you're having with your tap water. Some of our most popular options include whole-house carbon filtration systems, alkaline water systems, and ultraviolet water disinfection systems. No matter which system is right for your home, you can count on our highly trained technicians to install your home water filtration system with the utmost expertise so that it provides you with many years of reliable performance. What's more, to ensure your peace of mind, your home water filter will be backed by RainSoft's comprehensive lifetime warranty.
Get Started Today
To learn more about having a water filter system installed at your home in North Miami, FL, or a nearby community, contact Miami Water & Air today. We'll be happy to schedule a free consultation at a time that's convenient for you!