The TC-M Water Softener System for North Miami, FL, Homes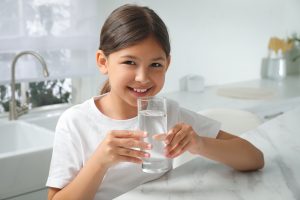 Are you tired of endlessly scrubbing your sinks, shower, or bathtub only for them to never truly come clean? Maybe you're fed up with pulling your dishes and glassware out of the dishwasher only for them to still feature unsightly water stains. If either of these scenarios sound familiar, turn to Miami Water & Air to install the premium TC-M water softener at your North Miami, Florida, home.
What Makes This Water Softener Ideal?
There are plenty of whole-home water softeners on the market, but the TC-M water softener is truly a cut above the rest, thanks to its:
Energy-efficient operation to help you save money on your monthly energy bills
Fail-safe features that prevent overflow and maintain essential program data in the event of a power failure
Self-cleaning capabilities resulting in a long lifespan and consistent water flow with zero maintenance requirements
Lifetime warranty coverage in the unlikely event that something goes wrong
Installing a TC-M water softener at your home can also help lengthen the lifespan of your water-using appliances by helping minimize mineral deposits in your home's pipes!
Schedule a Consultation
Miami Water & Air is the pro to turn to for a new TC-M water softener or any of your other water or air treatment needs. When you contact us, we'll provide you with a free home water test and help you determine if the TC-M water softener is the right choice for your home. We even offer same- or next-day installation, providing a fast turnaround so you can enjoy soft water sooner! Reach out to us today to learn about our convenient financing options and request a home water test at your North Miami, FL, home.