Bring Freshness to Your Home's Drinking Water with an Alkaline Water System in North Miami, FL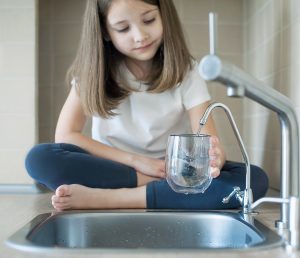 As a resident of the North Miami, FL, area, you may notice that your home's drinking water tastes a little off. There are several reasons behind this unpleasant flavor, from the addition of chlorine and other treatment chemicals to the presence of volatile organic compounds. If you want the convenience of drinking straight from the tap rather than buying bottled water, an alkaline water system can address the problems that you're facing.
Why Alkaline Water Systems Are So Important
The team at Miami Water & Air offers a range of RainSoft water filters and products that can eliminate contaminants from water and improve your quality of life. Our alkaline water systems are a great match for reverse osmosis systems and work to increase the pH levels of drinking water.
Through the addition of important minerals such as calcium and magnesium, these water systems:
Promote a neutral pH balance
Erase acidic flavors
Offer a refreshing taste
Install an Alkaline Water System At Your North Miami, FL Home
We take pride in offering comprehensive water treatment solutions that target drinking water issues. If you wish you could turn on the tap and enjoy a glass of refreshing water or have a more ideal water source for cooking your favorite dishes, you can count on us to help.
Our team can assist with determining whether an alkaline water system is the best option for your home. We can also introduce you to our other customizable water treatment options.
Call Miami Water & Air today for a free home water test and more information about getting started with an alkaline water system in North Miami, FL!