Enhance Your Miami Lakes, FL, Home With a Water Softener System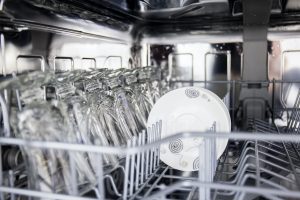 If you're like most homeowners, you're always looking for new ways to improve your Miami Lakes, Florida, residence. After all, it's likely your biggest investment, so you want to make sure you're keeping up with its maintenance and upping its resale value if possible. One great addition to your home is a water softener system. While it might not enhance your home's curb appeal, it'll reduce the time you spend scrubbing pesky hard water stains in the shower, make your dishes cleaner, and possibly even have a positive effect on your hair and skin!
What Sets Us Apart?
As a trusted, local company offering a plethora of water and air treatment solutions, we at Miami Water & Air have your best interests at heart. That's why, when you turn to us to install a water softener system at your residence, we'll take you through the process step by step, including a free home water analysis test to help you determine exactly what it is that your home's water supply needs. From there, we'll help you determine which of our two premium water softener systems is right for your residence—the EC5 or TC-M—both of which are crafted with care by industry-leading manufacturer RainSoft. And our customer care doesn't stop after installation; we also service all the water treatment systems we install, providing water softener repair, a one-year installation guarantee, and a limited lifetime warranty.
Reach Out Today
Interested in scheduling a free home water test at your Miami Lakes, FL, home? Reach out to us today to learn more about our water softener systems!