Expert Water Softener Repair for Miami Lakes, FL, Homeowners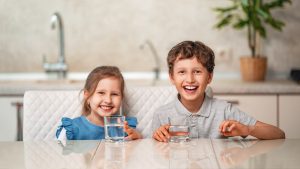 If you're like most people who have a water softener installed at their home, you've become used to the benefits it provides: the soft, silky water, nice hair and skin, spotless dishes, cleaner showers and tubs, and so on. So, if yours is in disrepair, don't worry—we at Miami Water & Air can help. We've been expertly repairing water softeners for homeowners in Miami Lakes, Florida, and beyond for decades, earning us the industry expertise you can rely on for a job well done.
What Sets Us Apart?
Some water treatment companies will only repair water softeners that they themselves installed. But at Miami Water & Air, we can repair water softeners that we didn't install or that may have been installed incorrectly. That makes us your go-to company for comprehensive water treatment services. Our water softener repair service is quick, as well, resulting in a speedy return to having the soft water you've grown accustomed to.
Benefits of Having Your Water Softener Repaired Quickly
Indeed, it's important to have your water softener repaired as quickly as possible after noticing that it's no longer functioning properly. Hard water can create mineral buildup in your home's pipes, which can shorten the lifespan of your appliances. And while hard water isn't dangerous to drink, it can dull the appearance of skin and hair, cause cloudy dishes, and leave unsightly mineral deposits in bathtubs and sinks that can be difficult to clean.
Contact Us
If your home is in need of water softener repair, don't hesitate to reach out to us today. We'd be happy to come out to your Miami Lakes, FL, home and take care of everything for you!